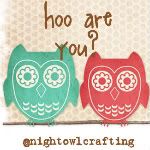 Such a cute idea. I completely love her site and the design of everything on it. :) She posts questions each week and you then copy it to your post, change the answers, add the button, and go about your merry Tuesday. :)
1. Do you type on a keyboard the correct way or do you peck like a cute little chick?
I actually type like normal. I don't know how, but from about the time I was in 6th grade until now (wow seems soooooo long ago), I've loved typing and am pretty good at it ... maybe like my spelling/English "skills", I got it from my mother. :)
2. Typically how long does it take you to get ready in the morning?
If I have to take a shower and dry/straighten my hair, it takes me about 45 minutes. If I took a shower the night before or I'm not drying my hair, I can be ready in 20-25 minutes.
3. Do you prefer lip gloss or lipstick?
Lip gloss. I think I own one tube of lipstick and it was from my formal wedding, a year ago.
4. Do you take clothes to the dry cleaner or wash them yourself even if they say dry clean only?
Depending on what the item is, I'll clean it myself. I hate going to the cleaners. But I do have several formal gowns and a few other items that I don't want messed up, so I'll take those.
5. Do you prefer Wal Mart or Target.
Most of the time, I go to Wal Mart. But depending on what I'm getting (furniture, decorating stuff, clothes, etc.) I'll go to Target.
This is a cute idea - picking your top two favorite things about a given subject. This week's topic:
Top 2 Things About FALL
My most favorite thing about fall is:
The cooler weather.
I was born in the fall and am convinced that I love cooler weather more than
warmer weather because of that. I love the cooler temperatures,
the beautiful leaves,
oh oh oh, and the really cute decorations. :)
My second most favorite thing about fall is:
Thanksgiving.
I love cooking all of the food, spending time with my family,
just reflecting on everything that happened throughout the year,
and really thinking about everything I've been blessed with.